Naming ceremonies are a fantastic way to celebrate a new birth into a family, the adoption of a child or the joining of two families together after their parents become married.

Traditional religious ceremonies may not reflect your beliefs, values or spirituality and you long for something truly bespoke that represents your family's identity and culture. Perhaps you would like to involve friends or other family members in a ceremony that represents love, support and commitment to your child.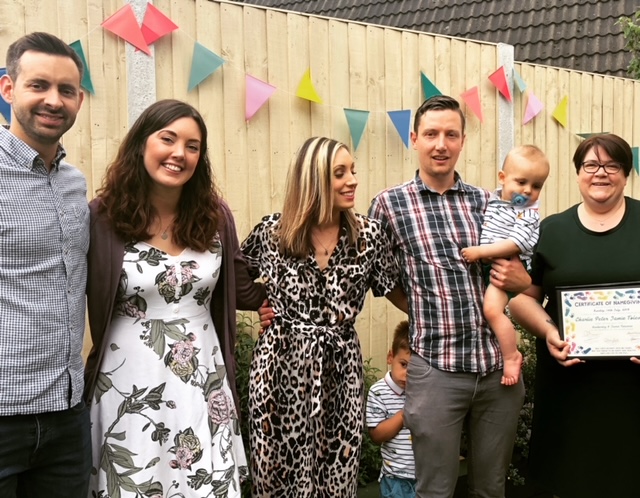 Naming ceremonies are designed from scratch and can involve as many participants, readings, poems, songs or promises as you wish. You may wish to add a few elements to recognise your new roles or symbolically welcome your child: lighting unity candles, giving gifts, planting a tree, creating a painting or a sand ceremony. You can also hold the ceremony anywhere you wish, the only limit is your imagination.

To discuss your ideas for how you would like to celebrate the creation of a new family, please get in touch for more details.